Writing Workshop on 12 November 2021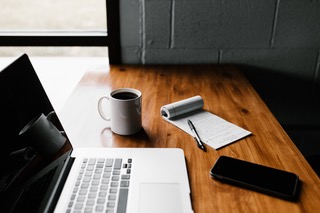 Do you have any questions about academic writing? Are you new to writing texts in German or English at university? Would you like to work on improving your texts? Have you perhaps just been given a topic for a written assignment or thesis?
If the answer to any of the above questions is yes, then the Writing Workshop at the Schreibzentrum / Writing Centre is the right place for you.
On 12 November, starting at 13:00, you can…
attend workshops for all international FAU members who write in German,
use an online writing room and/or
book individual writing consultations – in English and in German for those whose native language is not German.
Simply click on the link provided if you would like to take part. For writing consultations, please see the notes below.
Programme
Introduction
Workshops for international students writing in German
More offers
When?
What?
16:00-17:30
Online writing room

Do you sometimes sit in front of the computer and find it hard to get into writing? In the online writing room we will start with a short warm-up exercise to get into writing. Working together, even in front of the screen, can increase your motivation to write. Come along and join us in the online writing room if you would like some company while writing your own texts, researching or reading for your writing project.

Access at:

https://fau.zoom.us/j/64991207780?pwd=SUtSNEZEbG40b3J1RnJRbVNhcjdHZz09

from 15:00
Writing consultations

In individual 30-minute writing consultations, we can help you improve your writing process and your texts. We are happy to discuss your questions about academic writing, offer methods to organise your thoughts for writing, or give feedback on a text excerpt.

You will receive a zoom link before the consultation.

Appointment bookings

15:00-17:00, for those writing in English: please email deirdre.rieker@fau.de .

16:00-17.30, for international FAU members writing in German: Please write an email to jasmin.haderlein@fau .