Organisation and management
Organisation and management
The Language Centre (SZ) is a central institute of FAU. Its tasks and responsibilities are set out in its Constitution. The structure of the Language Centre can be illustrated as follows: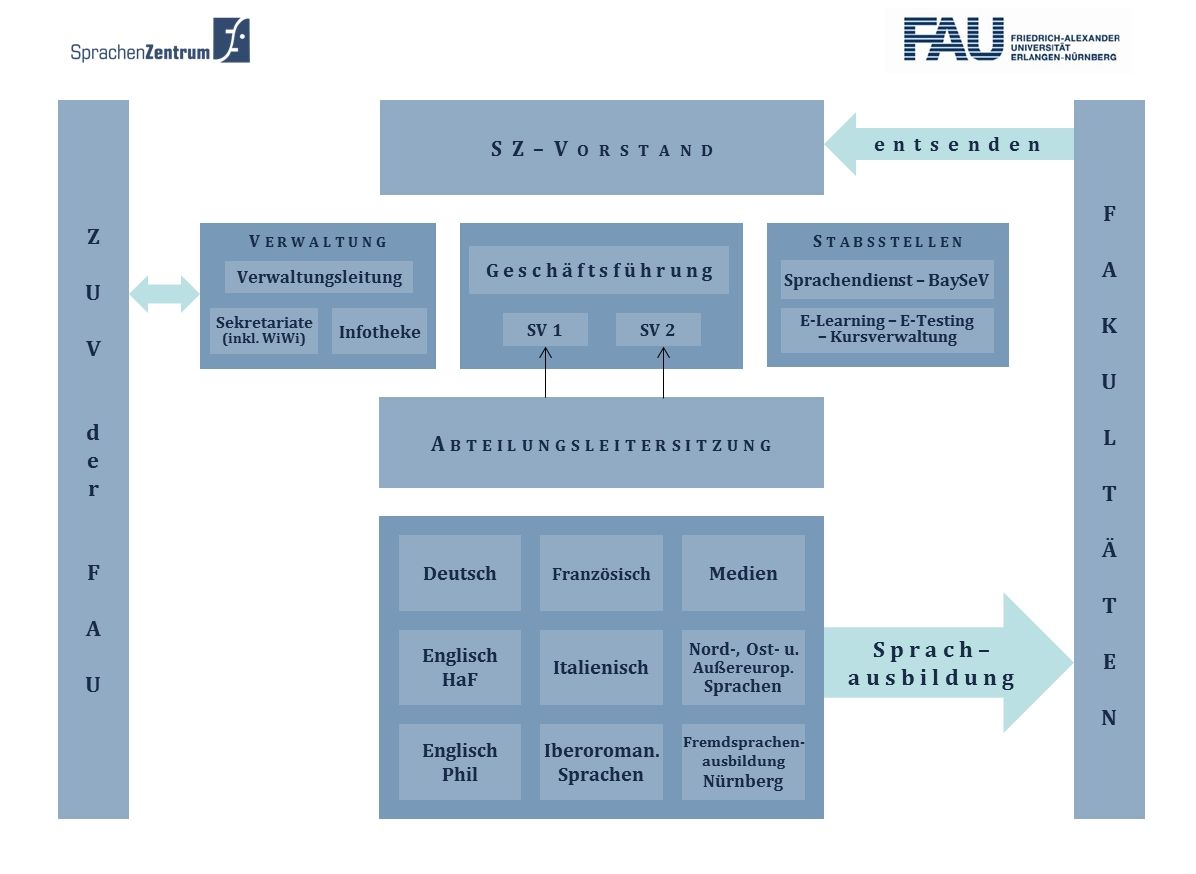 The structure is easiest to understand if you read it 'from the bottom up':
Queries on teaching or studying languages should in the first instance be directed to the respective department.
The organisation and management of daily business is the responsibility of the director. Interdisciplinary queries, for example from other institutions, can be addressed to the director. All essential operative decisions are taken in close consultation with the heads of department.
The Language Centre Board is an external academic committee governing the Language Centre. This board takes decisions concerning the content, organisation and financial aspects of the work carried out by the Language Centre.