Summer language cafés in the courtyard at B1a
On Wednesday May 18, 2022, the first session of the language café this semester was held in the courtyard at Bismarkstraße 1a. Language cafés offer students the opportunity to chat to other students in the foreign language, play (language) games and meet new people, all accompanied by a native language tutor.
At 6pm, once the (home baked) snacks and cool drinks were laid out, the native language tutors from the Department of Media and Autonomous Learning welcomed participants to the courtyard at Bismarckstraße 1a. After a brief welcome, the students gathered in the various groups led by the tutors. A relaxed atmosphere helped students unwind and enjoy interesting and fun conversations in the various language café groups held in English, French, Spanish and German. The topics covered included typical topics of relevance to the various countries such as music, culture and sport, but also on typical topics relating to student life such as parties or a discussion of which is the best bar in Erlangen. The pleasant conversations were only interrupted when participants grabbed a cool drink or something to eat from the buffet.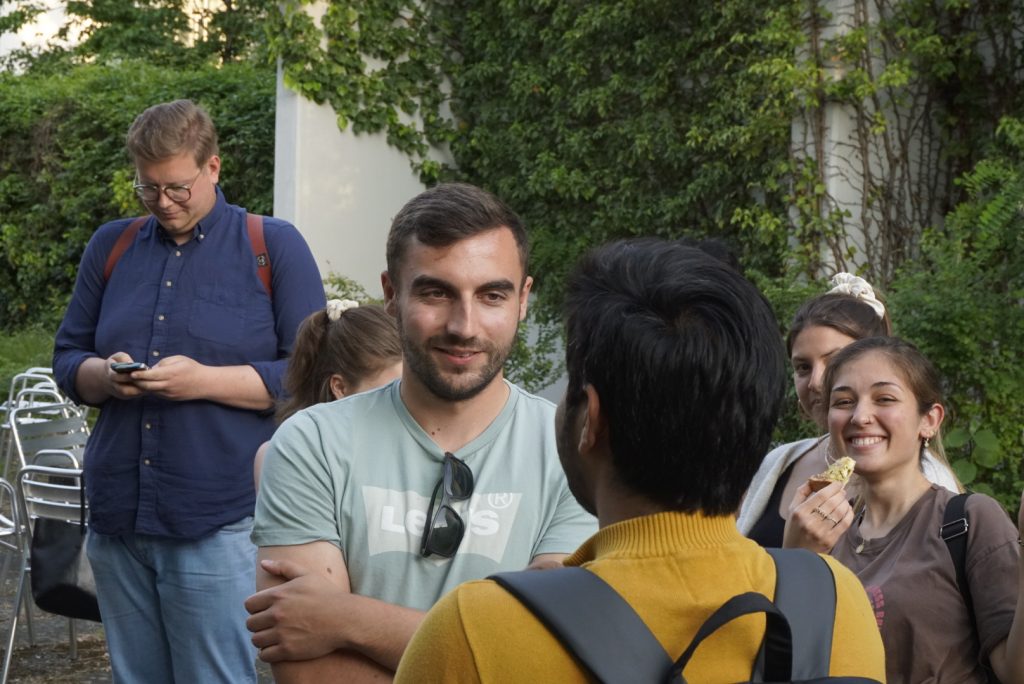 After attending the language café for nearly two hours, making new acquaintances and taking part in a tour through our Self-Access Language Learning Center (a must for each of the groups), the participants stayed on for a while, enjoying the last of the evening together. Some were still sitting happily in the courtyard when the exhausted, but clearly happy, tutors left the Bismarkstraße for their well-earned rest.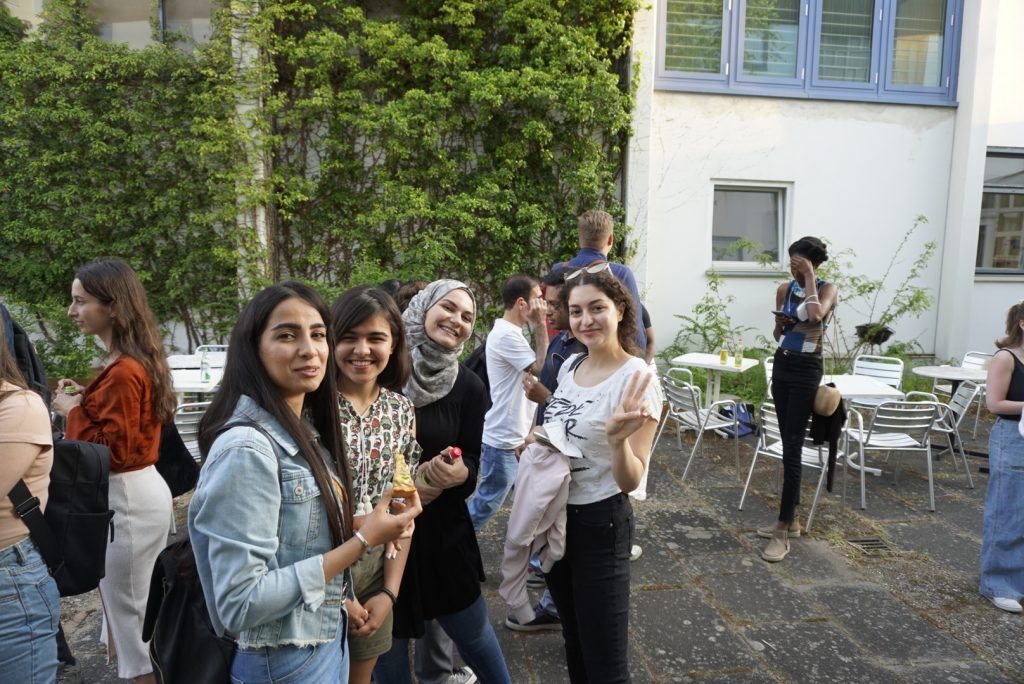 Many of the students said that they intended to attend the language café again next month, and would bring some fellow students along too. The next café is scheduled for June 14, and will also cater to those who speak other languages, namely Italian, Turkish, Russian and Arabic, as well as those mentioned above.
The next event will take place on Tuesday, June 14, 2022 at 6 pm in the courtyard of Bismarckstr. 1a.
Further information on the language cafés and details of how to register are available on the language café website.