Team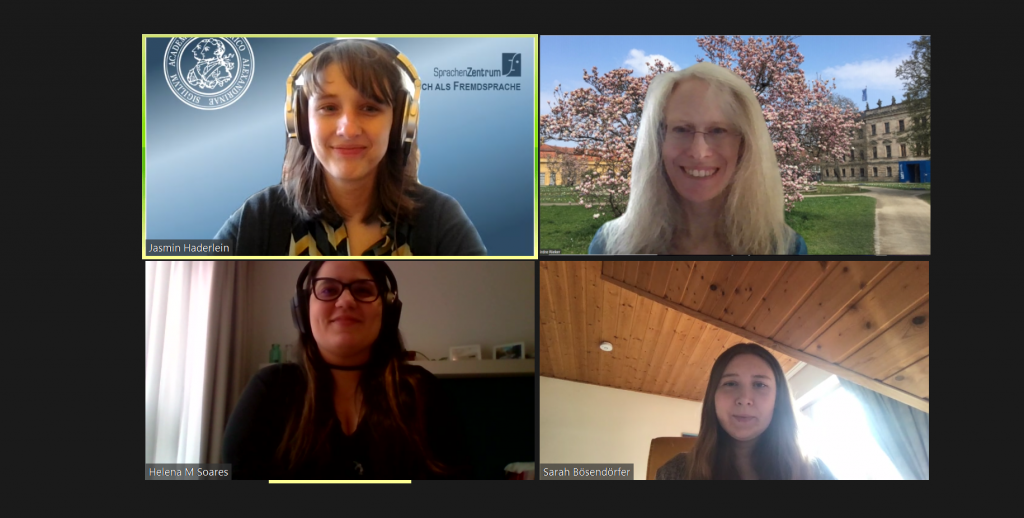 Our Team
Writing Consultants
Deirdre Rieker is a translator at the FAU Language Service. After graduating from St. Andrews University with a first class honours degree in Modern Languages (French, German and Spanish), she moved to Germany where she began work as a translator and language coach at various companies. She has always been fascinated by languages, and what she most likes about teaching English is the opportunity to meet new people from different cultures and accompany them on their journey towards becoming fluent and confident users of the foreign language. She most enjoys spending her free time exploring the local countryside with her 4 children and her dog.
Jasmin Haderlein works at the Language Centre in the German as a Foreign Language department and teaches, among other things, writing courses there. As a trained writing consultant, she is responsible for providing international advice at the Writing Centre. When she has free time, she likes to enjoy nature or a book on the sofa.
Writing Tutors
Helena Marques Soares is a student in the English Studies: Linguistics and Applied Linguistics master's program at FAU Erlangen-Nuremberg. She has a degree in Portuguese and English Language and Literature, and taught English for eight years in her hometown in Brazil. Helena loves being an English teacher; she also loves languages and their cultural and linguistic diversity. She spends her free time reading, writing, taking pictures, traveling, and playing games and chatting with her family and friends.
Jara Tröllsch has been studying the multidisciplinary Bachelor's degree program in Psychology at FAU since fall 2020. In winter semester 2021/2022, she took part in the writing tutor training course at the Writing Center and has now started tutoring international students in writing. Jara loves reading books and enjoys listening to true crime podcasts in her free time.
The Schreibzentrum / Writing Centre is a member of gefsus, the Society for Writing Didactics and Writing Research.